MEAN is basically a self-sufficient and open-source JavaScript software stack. MEAN stack allows developers to develop cloud-ready dynamic websites and web applications. MEAN stack is made of four components, MongoDB (M), Express.js (E), Angular.js (A), and Node.js (N). leading mean stack development company ARKA leverage the potential of each framework and develop most extensible and scalable web applications and sites that streamline your online business and business automation.
At Arka Software, our mean stack application developers design and develop MEAN stack application for all business needs and provide innovative solutions to their complex business challenges related to efficiency and customer retention, etc. Our MEAN stack development services offers next-generation solutions for all major industries like, e-commerce, education, finance and law, on-demand services, sports and games, entertainment, etc.
MongoDB
MongoDB is a document-oriented database program. It is a highly scalable and flexible database program and it is a great choice of performance-critical web applications & sites.
Express.js
Exceptionally light-weight, Express.js is a versatile web application framework for Node.js. It also helps is building RESTful APIs for dynamic and scalable web applications and site.
Angular.js
Angular.js is a widely used open-source framework that allows us to develop the front end of the web applications for richer experience that improves user engagement that drives the business.
Node.js
This cross-platform framework is one of the most versatile JavaScript frameworks. It is responsible for robust and scalable web sites and applications that streamline your business.
MEAN Stack

in App Development

Tons of possibilities are associated with MEAN Stack development. Therefore, it not only helps businesses to grow in web environment but it also helps in capturing the flooded mobile landscape with our multi-faceted MEAN Stack mobile development that offers you stunning front end and robust backend mobile app development.
Real-time Edits for quick adjustments
Faster app development
Tons of modules makes development easy
Open source means infinite possibilities
Lightning fast and secure.
Custom Web App Development
At Arka Softwares, we offer comprehensive web app development solutions that offer exceptional responsiveness and scalability with modern features and functionalities and engaging and captivating UX/UI designs.
e-Commerce Development
Our MEAN stack e-commerce development provides you the most robust, and scalable e-Commerce web platform with versatile CRM and CMS integration that helps you to not only increase sales but also increase efficiency.
CMS Development
Content Management System (CMS) is one of the essential parts of any web site or application. And who understands it better than us? Therefore, we have modern and intuitive CMS solutions that take content management to next level of efficiency.
API Development & Integration
To help your existing web application to increase its potential by expanding its features list, we have comprehensive custom API development & integration solutions which are specially designed for your business needs.
SaaS Development
Our SaaS development solutions offer modern SaaS platforms to address modern business reach with intelligent features and smart connectivity options that improve contemporary workflow management and remote accessibility.
Enterprise Solutions
Our decade long of experience with Enterprise solutions enables us to design and develop technologically advanced, efficient, and scalable MEAN stack enterprise solutions that save time, money, and efforts while boosting productivity.
Why
MEAN Stack

for Development?
MEAN stack is highly flexible.
Impressive performance.
Effortless maintenance, testability, and reusability.
Cloud integrating is easy with MEAN Stack.
Cloud integrating is easy with MEAN Stack.
Easier switching between client-side and server-side.
Remarkably cost and time-saving.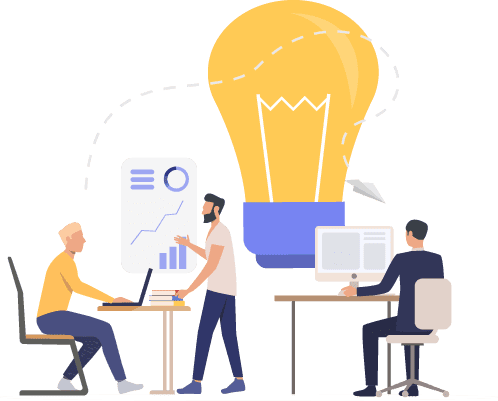 E-Commerce Solutions
Social Networking Development
Enterprise Soultions
B2B B2C Portal Development
CMS Development
CRM Development
ERP Development
Migration Solutions
Mobile Backend Development
Hybrid App Development
MEAN Stack
Development Process
Ideation
Requirement Gathering
Vision & Scope
SRS & SAD
Project Schedule
Prototype & Design
Wireframe Design
Design Implementation
Exploring Possibilities
UX/UI Evaluation
Development
Front-End Coding
Back-End Coding
3rd Party Integration
Cloud Integration
Testing
Unit Coding Test
Bug Fixes
Finishing Touch
Quality Assurance
Launch
UAT & Feedback
App Deployment
Launch on App Stores
Project Delivery
Hire a MEAN Stack Developer
Arka Softwares lets you hire MEAN Stack developers from their team of dedicated and passionate developers who have helped start-ups to raise millions of dollars.
Industry

Specific Solutions
By serving 450+ clients worldwide and researching industry demands from closer proximity, we can ensure you intelligent industry-specific mobile applications that are packed with advanced features, faster, secure like never before and ultimately, able to pave their path into users' smartphones and win app marketplace.
Why Choose
Arka Softwares
At Arka Softwares, we have the expertise, dedication, vision, innovation, creativity, proven results and what not! This is the place where your ideas and dreams turn into a lucrative reality that always puts you ahead of the market.
QA Tested & Bug Free Solution
Source Code Authorization
Security and IP Protection
Client
Reviews
Enjoy the one of a kind all-inclusive development experience at Arka Softwares
Giovanni Benvenuto
Web Development for Italian Limo Service
In addition to being fast workers, they're knowledgeable and have a great understanding of the client's needs.
Hollie Bradley
App Dev for Management Platform
They prioritize responsiveness, clarity, and transparency in their customer service.
Loyiso Vatsha
iOS & Android App Dev for Foodshare MVP
Our workflow was effective. There were some bugs, but they were professionally resolved.
Rinku Kashyap
Fantasy Cricket App for Gaming Company
We are extremely satisfied with their work and will surely keep in touch with them for additional features in the future.
Samir Jalaleddine
Custom Development for Stock Investment Platform
They are transparent and always deliver what they promise.
Darren Windsor
Cloud Extension for IT Services Company
We look forward to the possibility of working with Arka Softwares again in the future.
Mick Wang
e-Commerce Development for IT Services Company
I have no complaints to report.
Glenn White
Web Development for U.K. Telecom Consortium
I couldn't really say a bad word against ARKA.
Michael Vengut
Web Development for Online Automotive Listing Service
Automotive Listing Service
You ask them to build something, anything, and it always works as requested.
Timothy Passionly
.NET Development for Couples Therapy Service
When I needed work done, they were always ready to go on the project, and they did a good job.
© Copyright 2008 -2020 - ARKA Softwares. All Rights Reserved.